Metody
Realizując filozofię  przyjemnej i atrakcyjnej nauki języka, wybraliśmy takie metody, aby nie tylko uczyć się łatwo i przyjemnie, ale widzieć efekty swojej nauki. 

Główne założenia naszej szkoły to: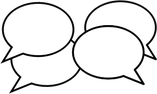 Metoda komunikatywna aktywnie  rozwija wszystkie podstawowe zdolności językowe: mówienie, rozumienie ze słuchu, czytanie, pisanie.  Metoda ta kładzie szczególny nacisk na praktyczną, życiową naukę języka.  Dzięki tej metodzie uczymy języka w kontekście, w różnych sytuacjach życiowych.
"Nauczanie powinno polegać na tym, żeby to, co ma się do zaoferowania uczniom, postrzegali oni jako drogocenny dar, a nie jako przykry obowiązek." Albert Eintein
Nie tylko dzieci lubią się bawić! Naszym celem jest wyeliminowanie nudy z lekcji poprzez urozmaicanie zajęć różnorodnymi grami i zabawami dobranymi odpowiednio do wieku. 
Jako szkoła pragniemy zapewnić najlepsze warunki dla kształcenia naszych kursantów, dlatego staramy się na bieżąco śledzić trendy w nauczaniu multimedialnym. Rozumiemy, że postęp technologiczny daje nowe możliwości efektywniejszej i atrakcyjniejszej nauki języka obcego. 
W szkole korzystamy z możliwości, jakie daje dostęp do Internetu, korzystamy z zabaw i gier utrwalających słownictwo za pomocą Quizlet oraz innych platform z grami językowymi.
Using realia podczas zajęć oznacza używanie prawdziwych przedmiotów z otaczającego nas świata, np. autentycznych gazet, książek, przedmiotów, piosenek.
Dzięki temu nasze zajęcia są ciekawsze, przyjemniejsze, skuteczniejsze  i bardziej autentyczne!
Teatralizacja to kolejna z metod używanych podczas zajęć w naszej szkole.  Wykorzystujemy fakt, że dzieci bardzo lubią odgrywać różne role. Teatralizacja oznacza odgrywanie w przeróżnych sytuacjach rol, scenek, przedstawień. 
Lubimy fiszki i chętnie z nich korzystamy.  Tworzymy własne fiszki, bawimy się wykorzystując fiszki,  wmyślamy swoje ćwiczenia  i zakładamy szkolne fiszkoteki!

Podczas zajęć z  dziećmi  i młodzieżą nasza lektorka, która  cały czas doskonali grę na gitarze (Andy Crowley's Guitar), śpiewa z dziećmi autorskie piosenki (np. do nauki czasowników nieregularnych), ewentualnie całe piosenki (lub fragmenty) znanych światowych wykonawców, np. Ed Sheeran, The Beatles. 
Dzięki metodzie piosenek dzieci o wiele chętniej angażują się w zajęcia, ćwiczą  wymowę oraz rozwijają słownictwo na autentycznych piosenkach.
Inne artykuły dot. gitary na angielskim: