która forma jest poprawna?
"When I looked at her, she wore a long dress."
"When I looked at her, she was wearing a long dress."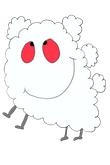 Zakładam się, że większość odpowie, że poprawną formą jest ta druga, czyli "was wearing." Dlaczego?
1. Bo tak zostaliśmy nauczeni na  typowo "podręcznikowym" nauczaniu, przygotowując się do zadań testowych, które często podają jedyny, słuszny klucz. 
2. Bo to nam pasuje idealnie do reguły, jaką znamy o czasie past continuous, tj. że opisuje on czynności w trakcie, czyli takie, które rozpoczęły się przed daną czynnością (spojrzeniem na nią) i trwały wtedy, gdy spojrzałem na tę dziewczynę. 
No dobra, to która forma jest poprawna?
Pewnie będę zlinczowana za herezję, którą szerzę, ale:
Obie formy są gramatycznie poprawne!
Mnie też tak uczono, że powinien być past continuous,  jak też na testach tak pisałam, ale czytałam też książki, literaturę w języku angielskim i często widziałam struktury, które nie do końca zgadzały się z moim wyuczonym pojęciem o czasach :-) 
Przykłady z książek
"The mercenary wore his ruby-eye patch over his right eye this day, Dinin noted." R. Salvatore, The Legacy
"Dinin's eyes widened as he realized the truth of Vierna's dressings; she wore her robes!" R. Salvatore, The Legacy
"Entreri was there, too, talking to a most curious dark elf who wore an outrageously plumed hat [...]" R. Salvatore, The Legacy
"Drizzt still wore his armor but had been stripped of his weapons and had his hands tightly bound behind his back by some magical cord [...]" R. Salvatore, The Legacy
Przykładów z literatury można mnożyć, ale serię Forgotten Realms akurat miałam pod ręką:)
dlaczego?
Tutaj musiałam nieco poszperać, a podręczniki z gramatyki, tak naprawdę, wiele  nie wyjaśniały. Jasne, możemy dywagować i dyskutować, czy to czynność w trakcie, a może jednak chodzi o to, że ona to rutynowo ubrała; a może tylko wyjątkowo, na tę okazję?  No jak byk widać – nawet w powieści zaznaczone – że w tym momencie, jak on spojrzał, to ona była ubrana w tę sukienkę! No aż się prosi o ten past continuous, a  tu autor wrzucił nam past simple i roztrzaskał o ziemię nasze pojęcie o past simple/continuous (przynajmniej trochę:)
Prawdę powiedziawszy, o wiele bardziej pomogły podręczniki do pisania literatury (np. poradniki Rayne Hall) oraz odwiedzanie forum dla pisarzy (po angielsku).
Czego się dowiedziałam? 
PO PIERWSZE! Piszący literaturę (tak na poważnie, tj. ambitnie) używają wyrażeń z "was/were" tylko wtedy, gdy muszą. To jest tak oklepana struktura, że każdy, kto z tego używa, jest uważany za nowicjusza w swojej przygodzie z pisarstwem. No jeśli na jednej stronie jest kilkadziesiąt "was/were", to  często sugeruje, że autor się nie starał urozmaicić swojego słownictwa. Więc jest to często wybór stylistyczny. Podobnie jest z pisaniem literatury w języku polskim: co byśmy sądzili o autorze, który co chwile pisze "była, byliśmy, byłem"? Mało urozmaicone. 
PO DRUGIE! Różnica jest, ale jest ona bardzo delikatna. Jeżeli napiszemy:
"When I looked at her, she wore a long dress."
I użyjemy czasu simple past, sugeruje to, że obie czynności były w miarę krótkie. Spojrzałem na nią, ona miała na sobie długą sukienkę. I tyle. 
Jeżeli napiszę:
"When I looked at her, she was wearing a long dress."
Czynność "gapienia się" na dziewczynę jest niejako sugerowana wyborem czasu past progressive (past continuous); tzn. wzrok na sukience dziewczyny był nieco dłużej niż w przypadku wyboru czasu past simple. 
Niektórzy z forum pisarzy nie zgadzają się z tym i twierdzą, że oba zdania dla nich znaczą to samo!
Mam nadzieję, że coś wyjaśniłam, nie bójcie się opowiadać i mówić w języku angielskim, bo ab się nauczyć chociaż trochę mówić, trzeba... mówić, a nie wiecznie zastanawiać się, czy na pewno coś dobrze powiedziałem! Nic nie przychodzi od razu.
Paulina Łoboda

jeżeli lubisz czytać po angielsku